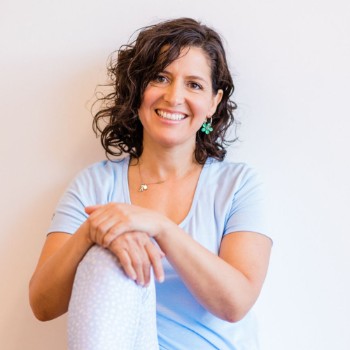 "SEEDS OF INTENTION" – SPRING RETREAT – with Mariana Suarez 
This soulfully designed weekend is an intimate experience for only 10 guests.
Join Mariana for a transformative and rejuvenating Dru Yoga retreat this Spring, where you'll deepen your spiritual practice, connect with beautiful people, and nourish your mind, body, and soul in a breathtaking setting amongst the coastal views of Torquay in Victoria, Australia.​
Our theme for this retreat is "Seeds of Intention," and we'll be exploring how to create and nurture our intentions to manifest the life we truly desire. Spring is the perfect time for new beginnings, and we'll be taking advantage of the energy of the season to plant the seeds of our deepest desires and see them blossom in our lives.
This beautiful retreat is perfect for you if:
  You would like to deepen your yoga and spiritual practice

  You want to relax and recharge from the busy-ness of your everyday life

  You want to make a pause to reflect on where you are in your life and what you want to create with less stress and more joy

  You enjoy gentle walks and connecting with nature

  You want to indulge your senses with delicious, nourishing food, aromatherapy, music and breathtaking views

  You want to connect with other like minded souls and enjoy meaningful conversations

  You are willing to explore a little deeper part of your soul
INCLUSIONS 
Daily Dru Yoga practice – Enjoy a daily intentional yoga sessions in our beautiful studio and outdoors (AM & PM)

Delicious and nutritious meals –

Plant based and lovingly prepared by our private chef Isabel Ometto
We cater for all dietary requirements.

Evening meditations –

Finish your day with a guided meditation for a truly restorative sleep.

Aromatherapy –

Personalised scan to create your own aromatherapy blend

Cacao Ceremony in the fire pit –

Go back to the ancient tradition of the Mayas while you claim and declare your intentions.

Seeds of Intentions –

Consciously prepared sessions to bring your deepest intentions into life. –

Plant the seeds to live more in flow and alignment with your authentic you.

Plenty of pauses –

Enjoy some quiet time, journal, reflect, read your favourite book or a little nothingness

Beautiful accommodation –

Two nights in the luxurious cosiness of Summer House Retreat.
Twin and private rooms available.
For Bookings and more information contact Mariana – https://www.7min4u.com/spring-retreat