Summer House Retreat
Rest. Relax. Restore. Rejuvenate. Retreat.
Retreats can be incredibly powerful experiences for both attendees and facilitators alike. They deserve a space as special as the individuals involved. When we consider why people embrace the retreat concept, it's not surprising that the experience of deep rest, reflection and rejuvenation is only enhanced by a beautiful, luxurious surrounding and physical environment as well as a well-considered itinerary.
Summer House is a relaxed yet lavish setting with simply stunning interiors and outdoor spaces just minutes, from the fabled Bells Beach Ocean Reserve. Formerly the homestead of a large sheep station, it has expansive ocean views and is surrounded by nature. However, it hasn't always been a beautifully appointed space for retreat.
Hi I'm Debbie Fowler a life coach, retreat mentor and the founder, owner and creative spirit behind the Summer House Retreat, one of Australia's leading retreat spaces. My passion is working with yoga and wellness facilitators, life coaches and small business owners to add soulful, profitable and sustainable retreat offerings to their suite of services. For more than a decade, I have curated and cultivated retreat experiences that align luxury with tranquillity, and holistic wellbeing with personal and professional growth. Its aligns with my values and beliefs and also my own journey of holistic healing.
I am very passionate about supporting holistic and soulful people to create intimate, heart-led retreats for their clients and communities - retreats that bring a tangible and financial outcome. Having completed studies in Intuitive Holistic Medicine alongside life coaching, Debbie intimately understands the needs of her clientele and the impact of an efficiently organised and well-facilitated retreat. As a business mentor and educator she thrives on helping her clients fulfil their dreams of offering transformative retreats to their clients as well as creating additional revenue streams to meet their business goals. When I'm not guiding hosts in creating incredible retreats, you'll find me wandering in my edible garden planting seedling and spending time with my chooks, living a simple but meaningful life, taking beach walks, and spending quality time with my family. <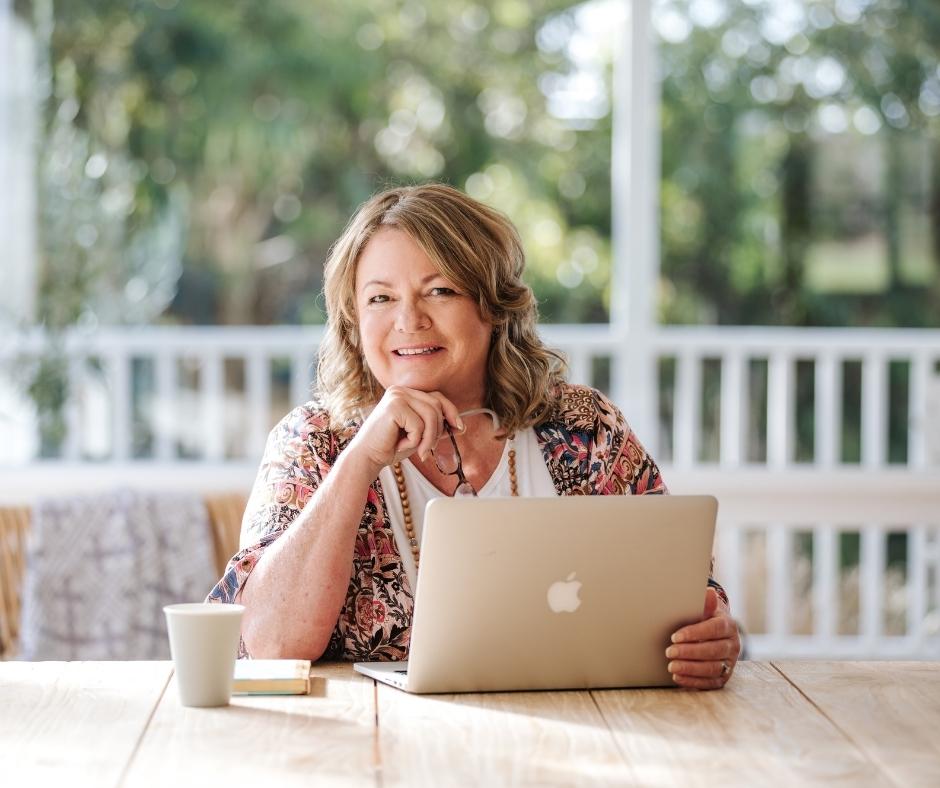 Deb's business has been named as one of the leading Retreat Venues in Victoria and hosts approx 30 - 35 retreat annually with many return facilitators. Deb is continually learning and growing with her business and this year completed an Intuitive Medicine course to allow her a deeper understanding into trauma and the body awareness and also continue her own journey with holistic health. Deb is constantly reviewing her service offering with her add on services, professional service providers including speakers, breath work persons, yoga and meditation persons, sound healers, nutritionists, chefs and caterers and her signature guided walks along the beautiful surfcoast.
The moment Deb spotted what would become Summer House Retreat she felt an immediate connection with the space. So much about the building resonated with her own journey, of falling down and the struggle to stand tall and shine again. It needed so much love and attention- and so did Deb! Over nine months, Debb and her husband restored the house. The renovation also rebuilt Deb. The house transformed, and Deb did too.
Now others can experience transformation at Summer House Retreat, supported by Deb's extensive experience and expertise as well as her step-by-step Retreat Planning Guide that brings your retreat vision to light.