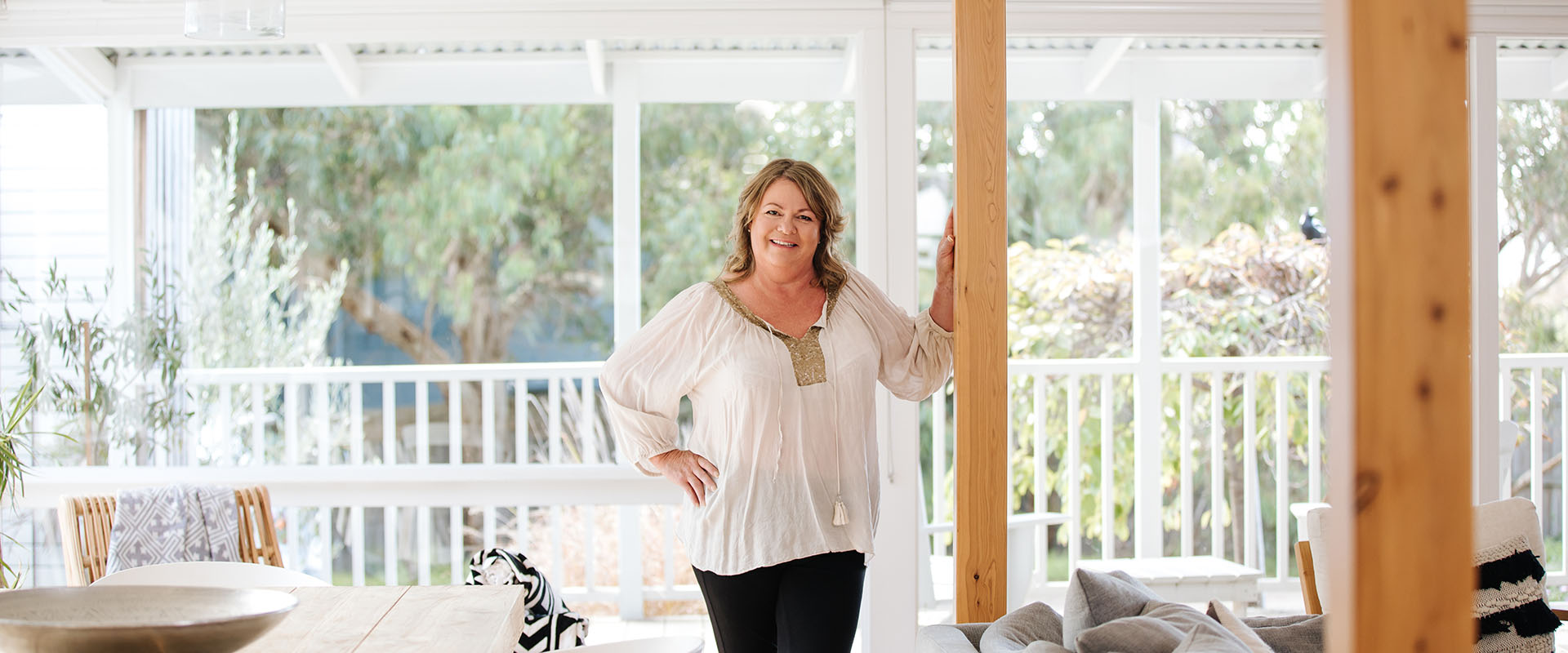 Summer House Retreat
Rest. Relax. Restore. Rejuvenate. Retreat.
Retreats can be incredibly powerful experiences for both attendees and facilitators alike. They deserve a space as special as the individuals involved. When we consider why people embrace the retreat concept, it's not surprising that the experience of deep rest, reflection and rejuvenation is only enhanced by a beautiful, luxurious surrounding and physical environment as well as a well-considered itinerary.
Summer House is a relaxed yet lavish setting with simply stunning interiors and outdoor spaces just minutes, from the fabled Bells Beach Ocean Reserve. Formerly the homestead of a large sheep station, it has expansive ocean views and is surrounded by nature. However, it hasn't always been a beautifully appointed space for retreat.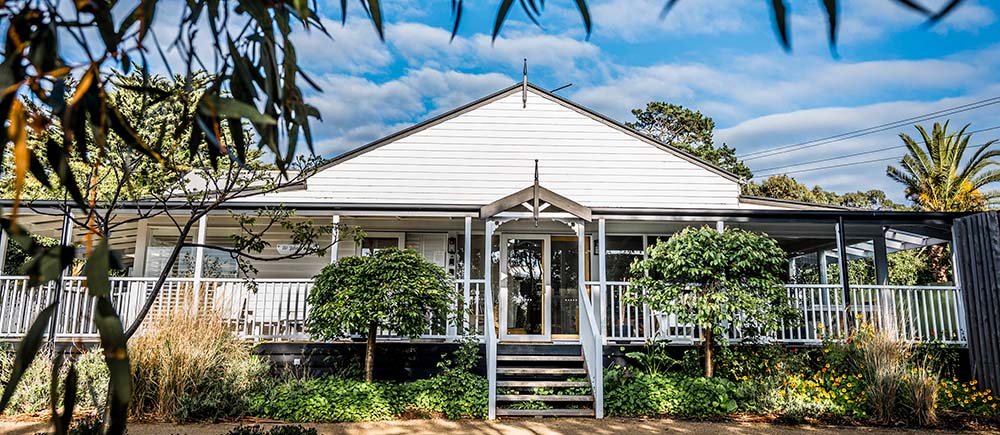 When Debbie Fowler, owner of Summer House Retreat first crossed its threshold, Summer House was quite literally a rundown wreck of a building. However, having previously managed a beautiful luxury resort in Byron Bay, Debbie could look past the cobwebs, broken floorboards and sinking ceilings to see the butterfly within. Over nine months, Debbie and her husband restored the house while Debbie completed her Beautiful You Life Coaching certification. The house transformed into a space of peace and tranquility and for transformation, as well holistic healing and wellbeing, something that was so needed in her own recovery and and something she so wanted to bring to her clientele. In other words, a retreat!
Summer House Retreat is a place where people can feel the energy of the building and experience all its beauty. It's a peaceful, calming and tranquil space where healing can take place, energy be transferred and stories exchanged. A place of transformation; where you can start a new journey, feel nurtured and not judged and a place to be remembered as life changing- for both hosts and for guests.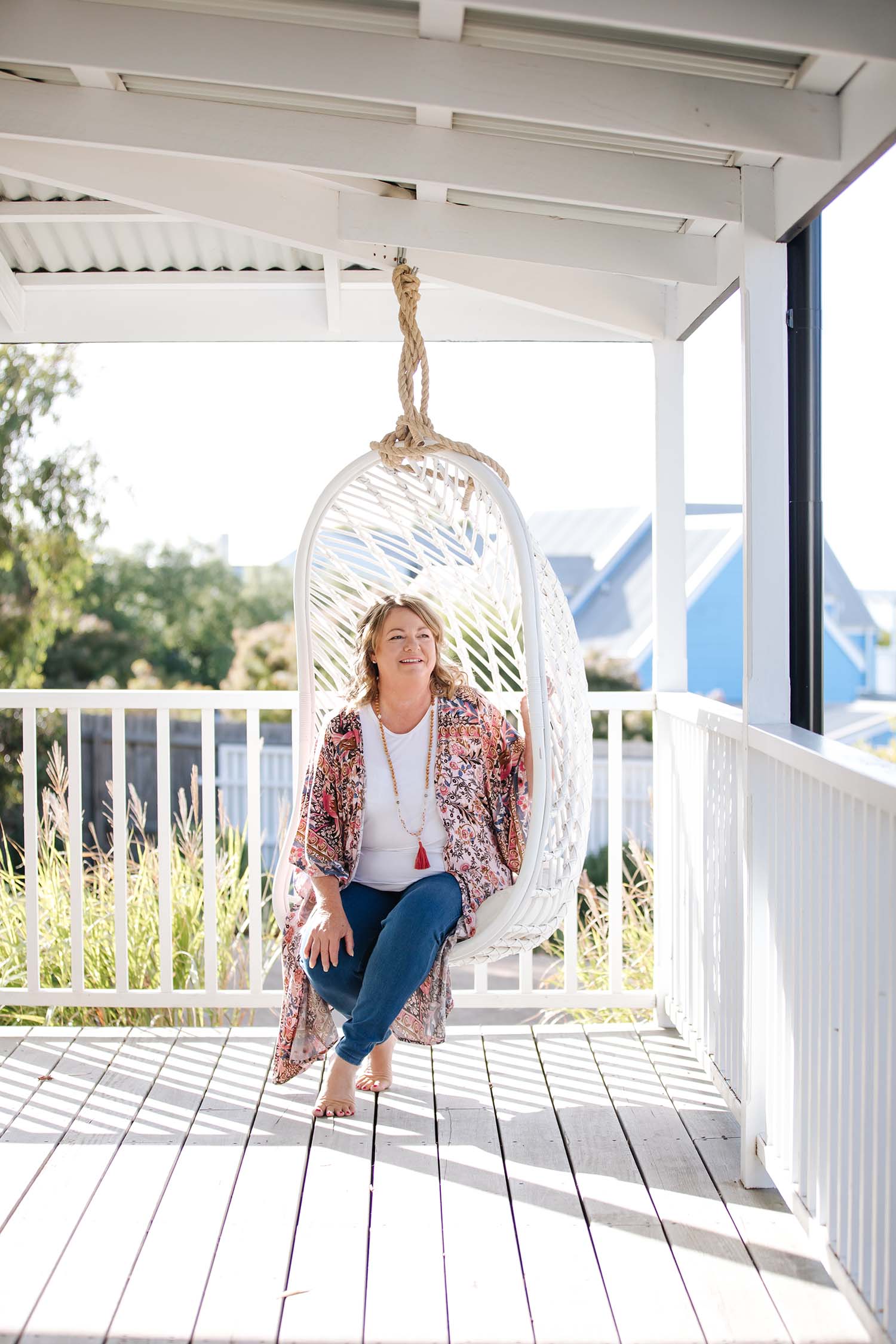 Meet Debbie
Debbie Fowler is the owner and property manager of Summer House Retreat, a beautiful, tranquil, luxury retreat space at Torquay on Victoria's Surf Coast. An accredited Beautiful You Life Coach, Debbie works with holistic and soulful people to create intimate, transformational retreats for their communities and a financially lucrative income stream for their businesses.
Debbie describes herself as a wife, a mother, a daughter, sister, aunty, cousin, friend, coach, mentor, business owner and retreat facilitator. She's also a survivor- while at the peak of her career working with elite junior athletes she suffered an accident which ended the career she loved and started her on an extensive, painful journey of healing and rehabilitation. She's someone who has experienced their fair share of life's opportunities and challenges and Summer House Retreat are a beautiful representation and manifestation of her life purpose. It's where she brings her best self and most service to others and her extensive experience in luxury retreats to hosts looking to add a profitable arm to their suite of services and products.
The moment Debbie spotted what would become Summer House Retreat she felt an immediate connection with the space. So much about the building resonated with her own journey, of falling down and the struggle to stand tall and shine again. It needed so much love and attention- and so did Deb! Over nine months, Debbie and her husband restored the house. The renovation also rebuilt Debbie. The house transformed, and Debbie did too.
Now others can experience transformation at Summer House Retreat, supported by Debbie's extensive experience and expertise as well as her step-by-step Retreat Planning Guide that brings your retreat vision to light.