Retreats are a wonderful addition to your suite of services or products. They're a way to connect with your clients and community in a deeply transformative way for both yourself and your guests! That said, the process of creating a retreat as a service can be overwhelming and extremely costly if you don't get it right.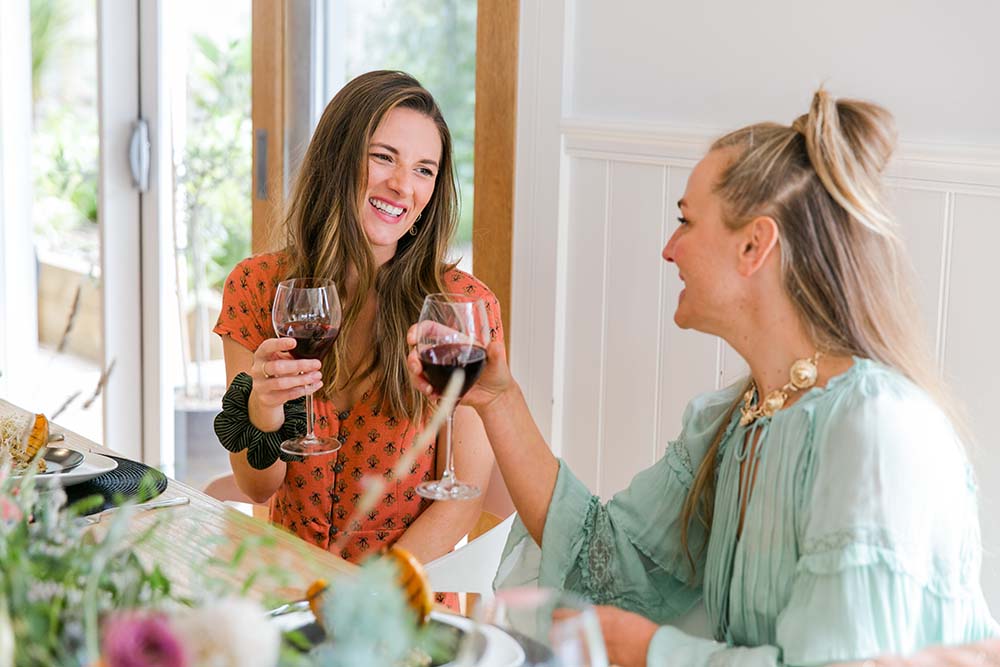 Summer House Retreat is a beautiful boutique venue that offers hosts and facilitators a luxury space to bring their guests for unique, multi-faceted, bespoke retreat experiences that are profitable and successful across all measures. The beauty of a boutique retreat is that it enables intimacy with numbers limited to 8-12 it removes that sense of isolation and disconnection that can occur at so many corporate or conference-style experiences. We've been host to retreats as diverse as mums and bubs through to business retreats, from surfing through to detox retreats, from sound healing through to meditation retreats- bottom line, our space allows hosts to be as creative and individual with their retreat agendas as they need in order to connect on a more conscious level with their clients away from the distractions of everyday life.
A retreat is a unique opportunity for you to assist your group and for individuals to become super focused and by surrounding themselves with like-minded women, the entire experience can be transformational. Debbie Fowler, our owner, property manager and retreat facilitator has overseen hundreds of successful, profitable retreats over many years. Her Retreat Planning Guide provides hosts with a seamless, successful yet soulful approach to hosting basically a beautiful blueprint to running retreats that give both hosts and guests an incredible experience.
Apply to become a retreat host now enter your details below to get an estimate of your costs and profits to run your own retreat with Summer House Retreats.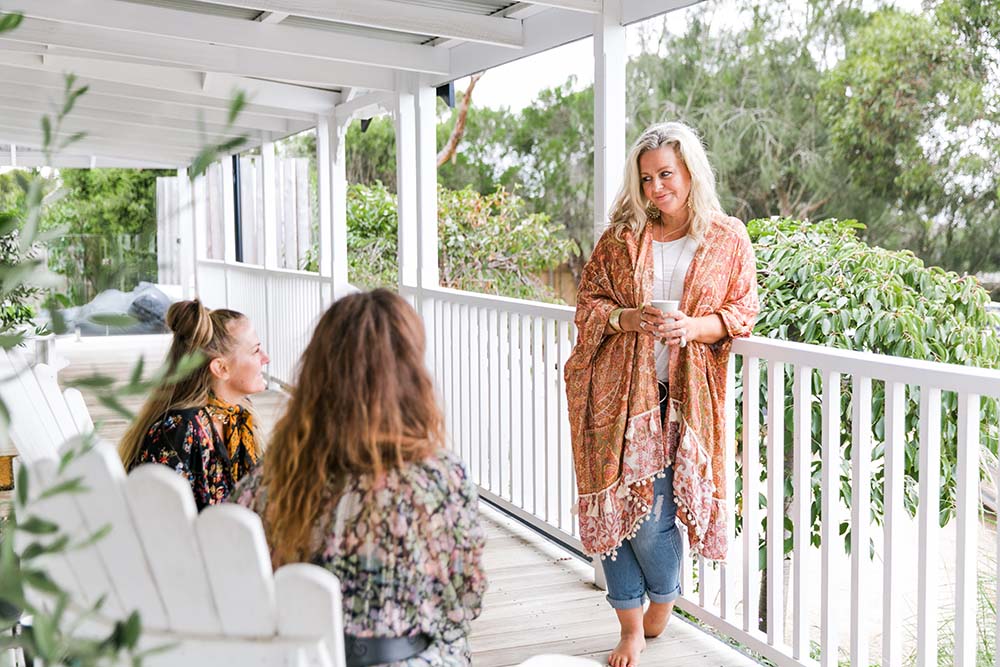 Read what our retreat hosts and guests say
As a Retreat Facilitator, the Summer House was the perfect destination for our Guests. The renovated home literally takes your breath away as soon as your enter the spacious, calm area. The home is surrounded by a gorgeous garden and inground pool which lends itself to creating more peace and tranquility. The Yoga Studio is equipped with everything a Host needs to run amazing classes. Deb and Brett are an absolute delight to deal with and could not be more helpful. Highly recommend!
Carmel Barton
22:25 23 Nov 21
The Summer House is a sanctuary. The calm energy greets you as you meet the neutral tones and elegance of this gorgious property. The yoga studio is no exception and I love to share my restful yoga in this divine space. Debbie and Brett are conscious beautiful hosts with sincere love for what they do.I highly recommend a stay where we experience magic again and again.Blessings Linda
Linda Franke
00:56 29 Jun 21
As a retreat host, there are a few things that are needed to facilitate a wonderful retreat - and it's safe to say The Summer House ticks all those boxes, which is a very difficult thing to do. Debbie and her team at The Summer House stop at nothing to ensure your stay is as fantastic and seamless as possible, and as a host this is something which is so very much appreciated. The venue is incredible, the studio has everything you could possibly need, and I feel empowered with all the information I could possibly need with their email database which you receive upon booking meaning all the i's were dotted and t's were crossed with every little touch thought of. Thank you Debbie and Brett, I look forward to my next stay already.
Aisling Quigley
04:09 31 May 21
I have now had the pleasure of staying at The Summer House as a guest and also hosting my own retreat at the property. The first word that comes to mind is 'WOW'! What an incredible space, which has a balance of being homely and comforting whist also providing guests the opportunity to try things they may not have done before with the on site studio and access to the local beach. Thank you to Deb for a wonderful experience, I can't wait to get back to The Summer House.
Caroline Brunne
02:04 18 May 21
The Summer House is such an amazing space. I ran a retreat there in November 2020 and I can honestly say, I'll be back! Debbie and her hubby were so accomodating and welcoming. The house itself is incredible. It's modern, clean, the pool is to die for and the outdoor spaces meant that we had the opportunity to spend time in beatiful space but also have our own space when we needed it! Can't remember the house enough.
Suz Chadwick
04:19 02 Dec 20
Retreat Host Enquiry Form