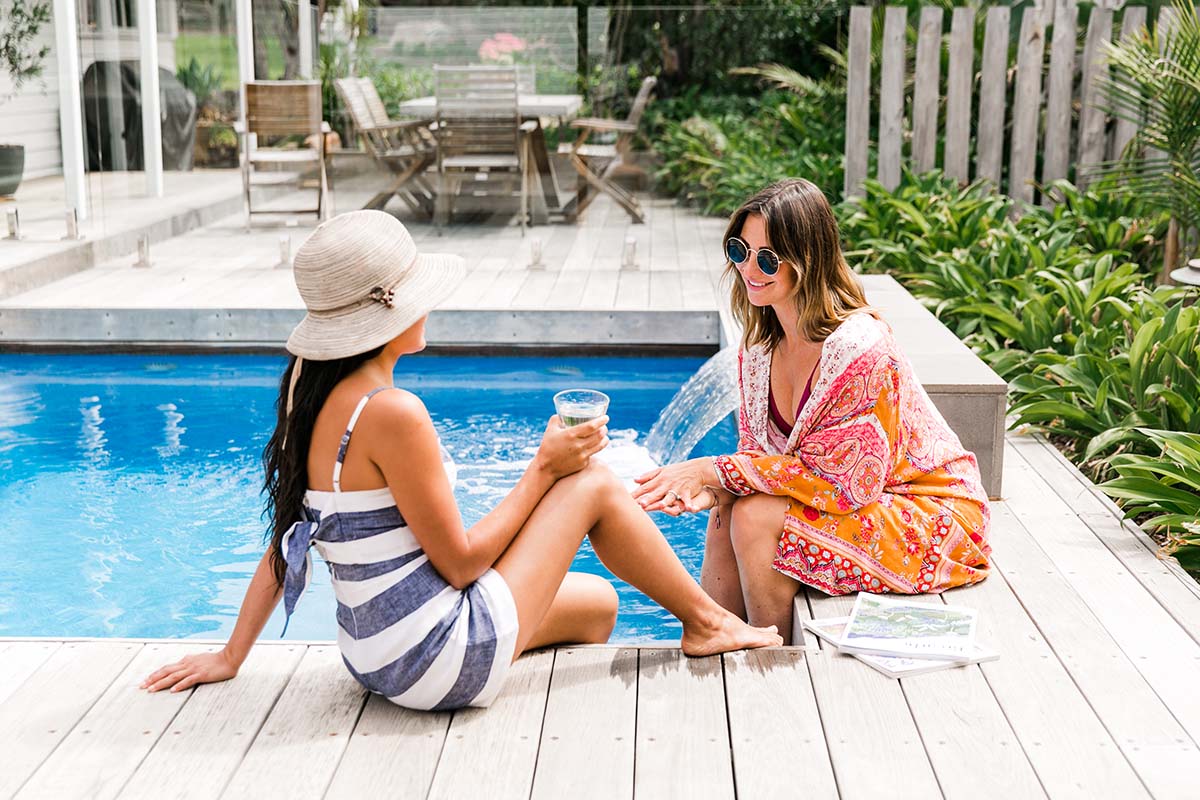 Mineral Salt and Magnesium Pool
Our plunge pool has natural mineral salts and magnesium which aids in overall health with no harsh chlorine. It's therapeutic for all ages and is particularly good for skin conditions as well as relaxation and rejuvenation.
By swapping out most of the salt for a combination of salts and minerals the water takes on a new feel and condition by making the water softer and gentler on the skin, eyes and hair.
This also means after a swim all the sticky residue on the skin or that tangling feeling in the hair is gone.
Yoga Zen Shala
Our Onsite Studio overlooks our beautiful landscaped buddha garden and is fitted out with everything facilitators would need to host their own wellness retreat, including yoga mats, meditation pillows and blankets, yoga blocks and bolsters along with a beautiful array of Zea Essential oil blends for you to choose. We have a bluetooth music system for easy use from your phone or laptop and there are many crystals, oracle cards, single bowls and finger symbols to use at your leisure.
The studio is fitted out with ceiling fans as well as reverse cycle air conditioning and heating along with blockout blinds.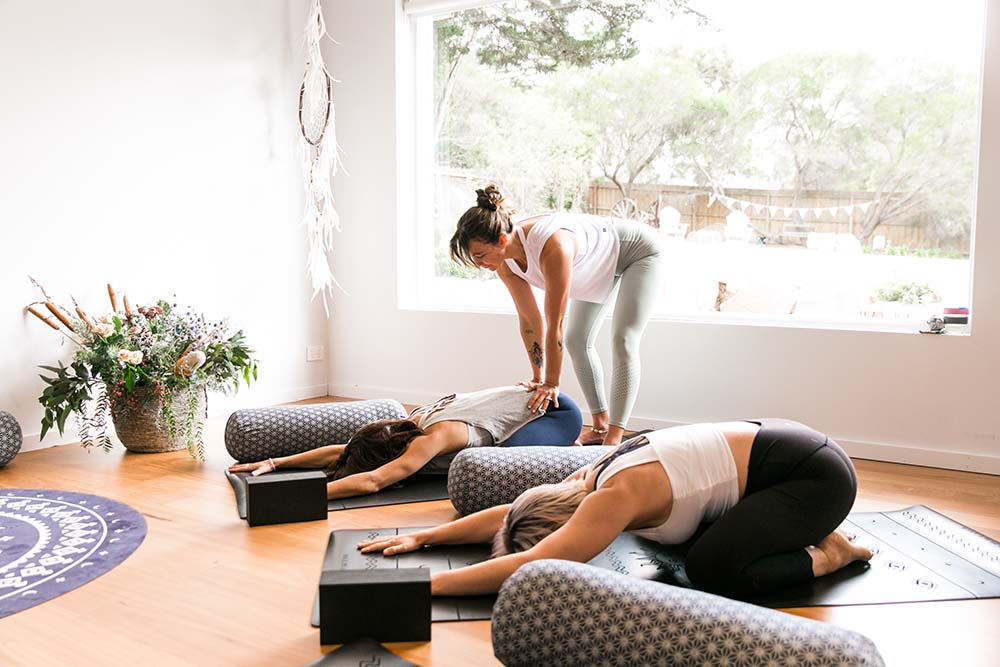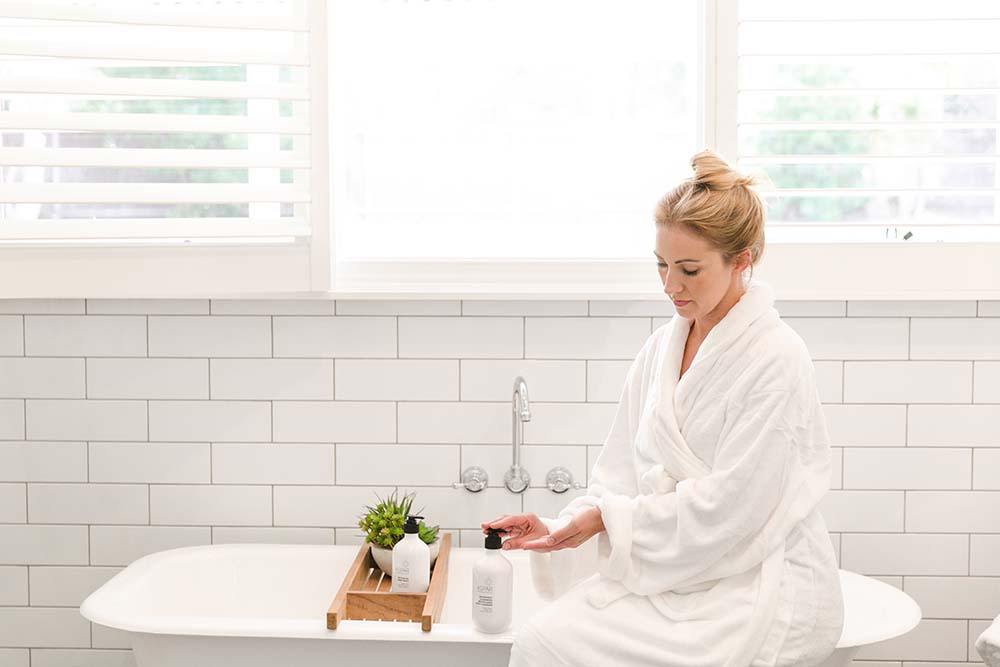 Environmentally-friendly Pampering Products
At Summer House Retreat, we aim to be as environmentally conscious as possible. We have teamed up with amazing Australian wellness businesses who can provide us with the products that align with our values.
Zea Relief offer an incredible array of beautiful natural essential oils. These aroma scents and wellbeing products are all made in Australia and are available to retreat groups and their guests.
ASPAR bathroom essentials are locally made in Melbourne and are free from animal testing. ASPAR is passionate about minimising the impact on the environment and they are proud to be the first successful Australian spa company to join the GreenSpa Network, an international spa industry body devoted to bringing greening and sustainability to the health, wellness and beauty community.
Byron Bay Tea Company provides our business and guests with an array of organic herbal teas, all are wild-crafted, pesticide free, and ingredients that possess healing properties and are full of unique, natural and exotic ingredients such as vanilla bean, berries, and spices to create unique and delicious flavours.
Nespresso coffee pods just to name a few little touches to make your luxury retreat experience relaxing and pampering.
Ceremonial Fire Pit
In the Garden area they is a beautiful ceremonial fire pit with individual seating for up to 10 guests.
A sacred circle ceremony around a fire is a powerful ritual often used for setting intentions and also for releasing fears and shifting energy, thus allowing new intentions and beautiful energy to flow.
We also love to do a fire ceremony during the change of seasons (solstice, equinox), at the Full Moon, New Moon.
Retreat leaders may wish to will lead their group through a scared ceremony at the start of their retreat to set valuable and sacred intentions or perhaps as a finality at the end of the retreat as a celebration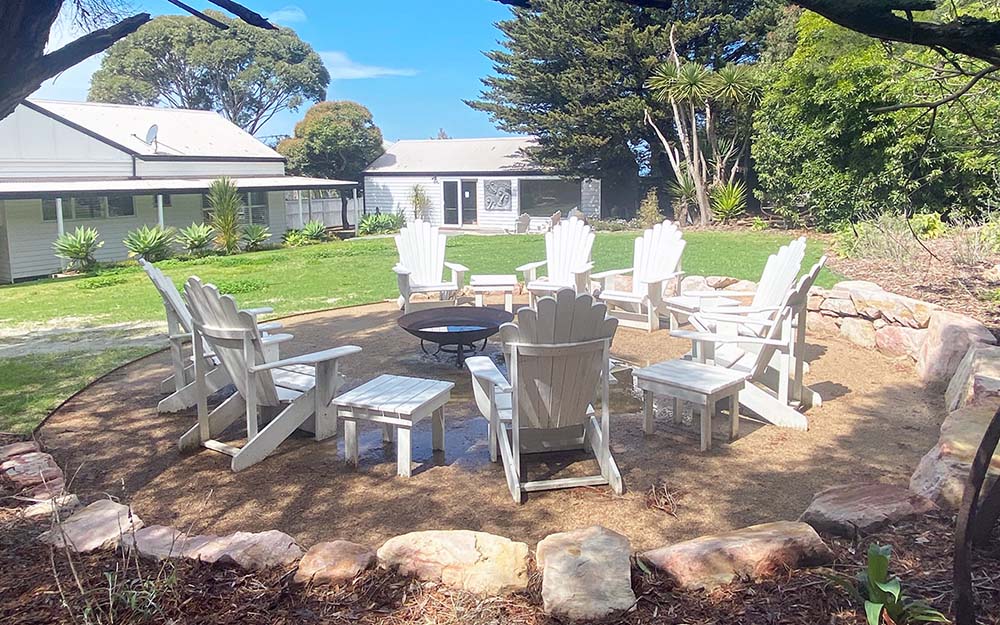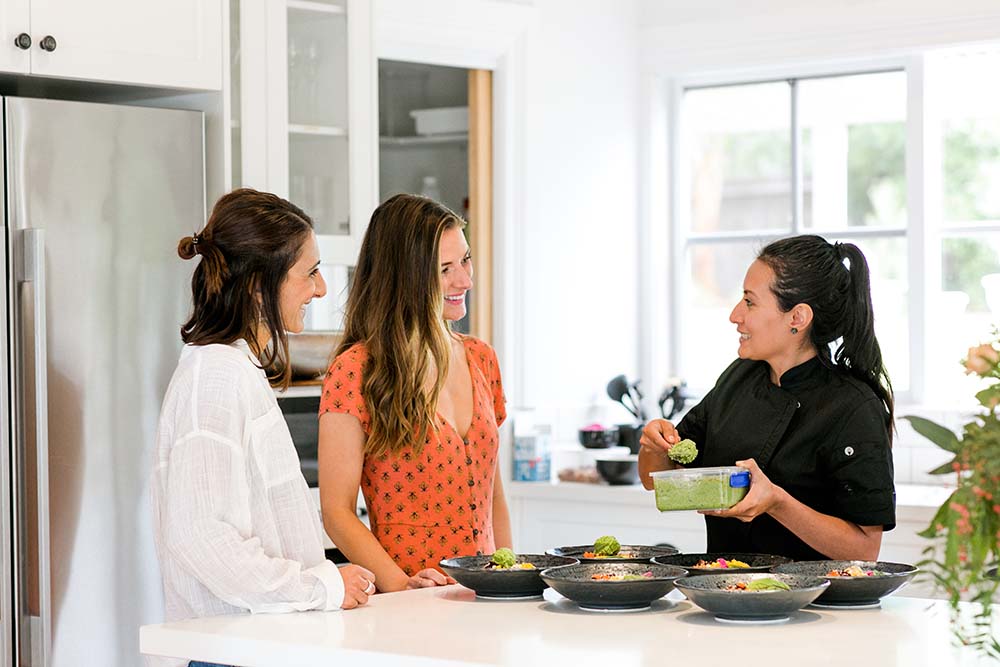 Onsite Local Chefs Or Local Catering Delivery
Beautiful, nutritious, fresh food is an essential element of a nourishing and rejuvenating retreat. Our Collective includes the Surf Coast's best chefs and caterers who can cater to all dietary requirements including vegan, vegetarian, organic, whole foods and gourmet. Our Collective can provide cooking demonstrations, drop off (serve yourself) catering or a full chef experience.
Retreat Host Enquiry Form