Summer House Retreat – One of the Best Yoga Retreats in Victoria
17 January 2023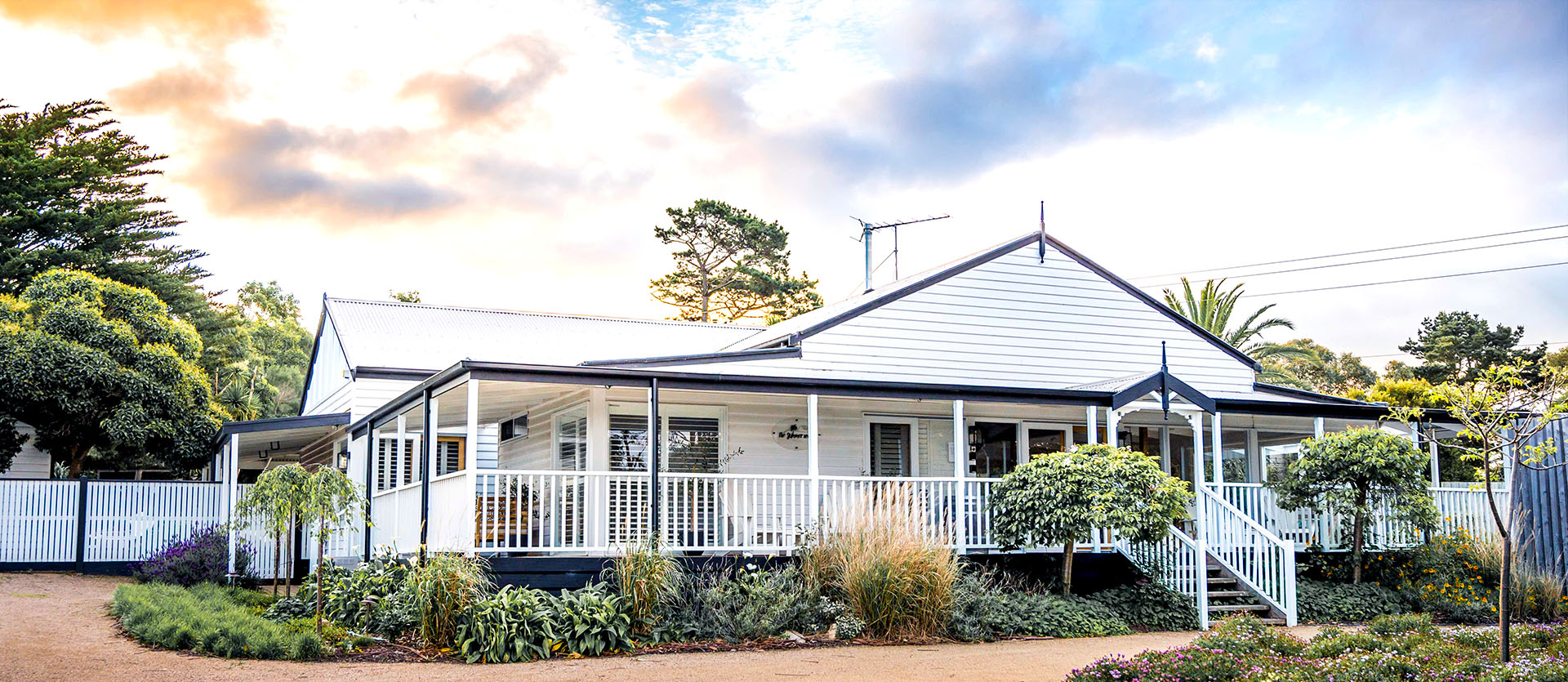 The grand history (and rejuvenation) of Summer House Retreat
13 April 2023
Rest, Relax, Restore, Rejuvenate, Retreat
Earlier this month in celebration of International Women's Day the Surf Coast Times published a  'Women in Business" feature insert. The owner of Summer House Retreat, Deb Fowler was featured in this special publication and we wanted to share the editorial piece with you all.
Summer House Retreat – Deb Fowler
Deb Fowler is the embodiment of transformation. 
Deb has been following a healing journey since she suffered from a severe accident some 20 years ago.  While many would have been broken by the challenges thrown at her, Deb used them as a catalyst to transform not only herself but others' lives too.  "I believe in the power of transformation," says Deb. "I'm thankful for the adversity I faced as it directed me onto a self-development, well-being path that has grounded me into the person I am today."
As a qualified life coach with Beautiful You Academy, Deb believes anyone can transform their life, whether through a small shift to a complete reinvention of oneself. Deb uses her personal experiences and life coaching expertise to support women on their journey towards self-care and discovering whom they are meant to be. "After my accident, I was on a path of self-healing, realising there needed to be a space on the Surf Coast for women to gather to rejuvenate both their body and soul," notes Deb.
Therefore she took a leap of faith a few years ago to transform a 100-year-old weatherboard cottage into one of Victoria's most sought-after wellness retreat facilities, now known as the Summer House Retreat.  "The moment I saw the Summer House, I felt an instant connection and was guided by my intuition to rebuild and transform the cottage.  It clearly needed so much love and attention, but then again, so did I at the time," laughs Deb. 
Over nine months, Deb and her husband lovingly restored Summer House into a peaceful, tranquil space for life-changing experiences. 
"Summer House Retreat is more than a house; it's a peaceful sanctuary that welcomes you as soon as you step through the door," says Deb.
With exquisite ocean views, Summer House Retreat's large coastal home is a luxurious yet sacred space for unique and bespoke retreats on the Surf Coast. 
"Our large flexible studio space, mineral pool, designer kitchen and extensive living and dining spaces provide a nurturing space where guests can reconnect with their inner selves, nurture their relationships and explore the great outdoors," explains Deb. 
Summer House Retreat offers a place of transformation, a judgement-free space where anyone can be nurtured to start a new journey. Deb's offering does not stop at the rental of her Summer House Retreat.  "Hosting a retreat can be overwhelming and time-consuming," says Deb. "That's why my heart-based business model includes retreat planning assistance."
Supported by Deb's extensive retreat experience and her step-by-step Retreat Planning Guide, you will find it easy to meet the needs of your clientele, creating a memorable and successful retreat. "I have a special interest in empowering women to build up their businesses," notes Deb. "Summer House Retreat allows me to help Retreat Facilitators create intimate, transformational retreats whilst building a financially lucrative separate income stream for their business." 
If you are interested in hosting a retreat at Summer House, book a free connection call with Deb via the her website: www.summerhouseretreat.com.au