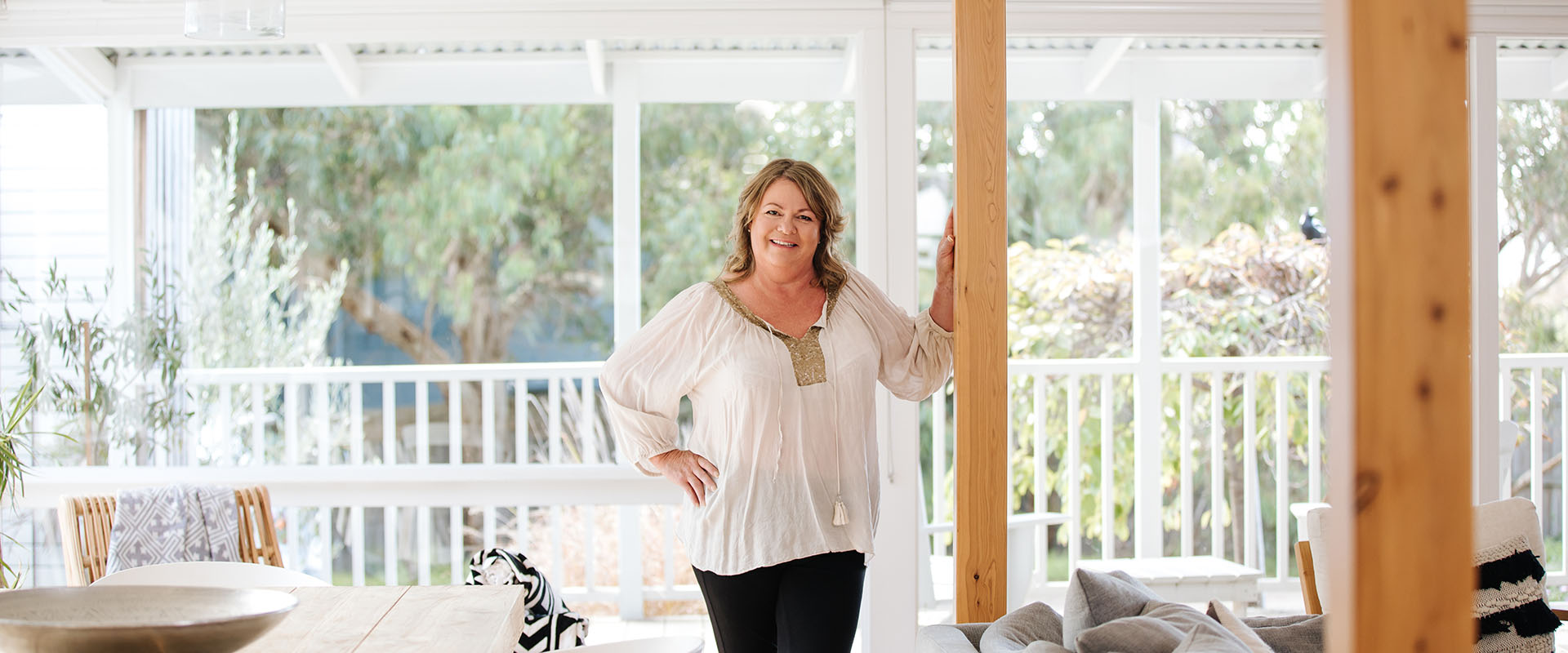 Summer House Retreat – Women in Business Feature
29 March 2023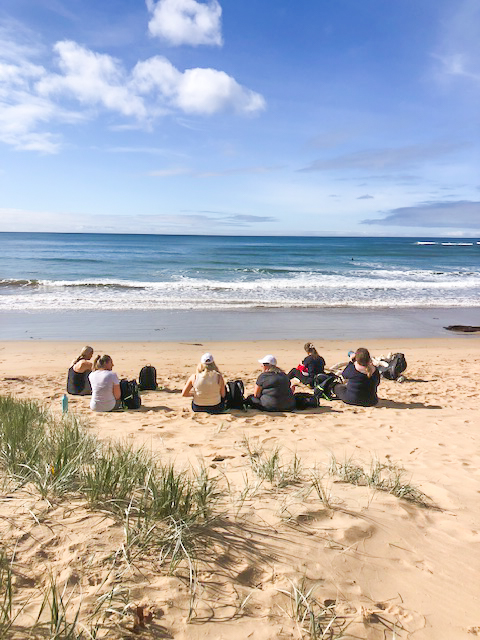 Benefits of Including Nature at Your Wellness Retreat
3 May 2023
A lone pine among the shrubs is all that's left to mark the boundary of the estate for Summer House Retreat. One of the first farmhouses to distinguish the newly formed town we now know as Jan Juc, the land on which Summer House sits was first posted for sale in 1857. Noted for "fair agricultural land, timbered with gum, wattle, and she-oak, the lots are well supplied with building and fencing material." The twelve lots on offer ranged from 81 to 349 acres with an 'upset price'. The lowest price at which the property could be auctioned or sold at public sale was £1 per acre! (Don't you wish your great-grandparents would've bought some land then!) 
Summer House Retreat history
A politician and estate agent, James Gattie Carr was the first to purchase most of the Jan Juc land offerings. He proceeded to sell off portions of his holding to noble families in the late 1800s. Built in the 1920s, Summer House was appatly called Bimbadeen, meaning good views.  Deb and her husband bought Bimbadeen and lovingly restored it the Summer House you know and love today. 
Summer House Retreat renovation
"Renovating a historic home along the Surf Coast was important to us not only for the preservation of our history but evoked fond memories and a sense of nostalgia for our past," said Debbie Fowler, owner of Summer House Retreat. 
Restoring the beauty of Summer House and its gardens was a labour of love that took Deb and her husband a full 9 months. 
"When we first saw Summer House, we knew it had the magical spirit we had been searching for," said Deb. "The original homestead had fallen into complete disrepair. However, we could see the potential she offered if we just helped her shed some layers and bring her back to life."
Restoring Summer House Retreat
Iconic old homes along the Surf Coast are filled with interesting details. Original floors, ornate detailing around fixtures and unique doors. Each home has many stories to tell. 
Deb tried to keep as many original features as possible. We refurbished the original wood flooring and kept the gorgeous high-beamed ceiling. Then we whitewashed the original rafters to keep the feeling of serenity and comfort that the large expansive home excludes. Throughout the house, you will find ornate details with a modern spin that reflects the graceful aging of the home. 
Modern amenities in a historic home
Staying at a historical home makes your life richer and more meaningful. Summer House holds many happy stories whilst providing a place to make new enriching memories. With a gorgeous wrap-around veranda and blue and white trim, Summer House Retreat welcomes you with open arms. 
Spend a sunny afternoon in the solar-heated pool area. Cosy up with a coffee enjoying the exquisite ocean views on our wrap-around veranda. Walk through the Zen courtyard alight with flowers and shrubs inhaling a sense of tranquillity. 
And the sense of tranquillity doesn't end outdoors! As you move into the interior of the historical home, you will be engulfed by the neutral coast tones and unique accents that remind you of the history and the stories the home holds in her heart. With a fully-appointed Hampton-style kitchen and multiple rooms to relax in, you will find a sacred space of rejuvenation. 
Retreat accommodation along Surf Coast
Experience the serenity and flow of a retreat hosted at Summer House. Set on half an acre of soulful garden space in Jan Juc, Summer House Retreat's renovated homestead was intentionally designed for intimate, luxury, wellness and business retreats, girls weekends, bridal parties and more. Contact Deb Fowler, the owner of Summer House Retreat to book a connection call via the website to discuss a transformational retreat experience for your guests. 
We would like to extend our gratitude to the Torquay Museum Without Walls organisation for the historical research and excerpts.